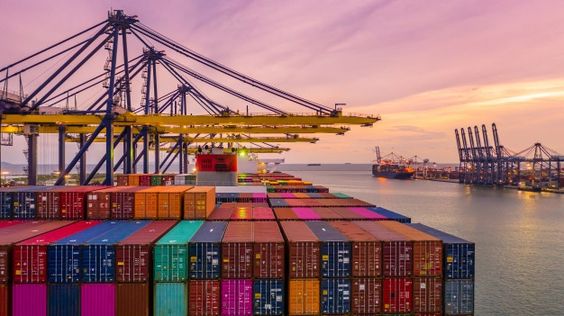 Customs clearance is a fundamental process in international trade operations, where important procedures for imports are carried out. In this article, we will talk about the color code that follows the customs clearance and what each one of them means.
To import and export merchandise, customs requests certain documents and formalities to carry out the commercial operation, these formalities are carried out in the customs clearance, which vary depending on the country of destination and origin, the type of merchandise, and if it is an import or export.
When customs clearance requests merchandise, the customs authority assigns it a circuit, depending on this it is determined if a subsequent revision of the merchandise will be made. These controls are random and are combined with statistical parameters. Below, we explain what these channels depend on.
Yellow channel
This channel is recent and is used to select the goods that need to attach a document or certificate, which is the main reason why custom officers cannot lift the goods.
Green channel
In this channel, it is sufficient to present the appropriate documentation for the merchandise to be lifted. It is known as the immediate channel and highlights the Single Export Declaration. This channel does not mean that subsequent documents cannot be requested later.
Orange Channel
This is the documentation review channel, in which the administration is responsible for checking the data declared in other shipments. If the review is positive, the goods can be cleared.
Red channel
In this channel, the customs clearance authorities carry out a physical inspection of the goods, which means that in addition to reviewing the documents, the items will be transferred to an inspection container, where they will check whether the declaration matches the contents of the goods.
Keep in mind that being directed to the red channel not only involves a physical review, which may result in additional charges, the merchandise also runs the risk of delays.
Customs brokers are essential to present the proper documentation and know which procedure to follow depending on the corresponding channel. If you want a logistics partner to provide you with other international trade solutions, we offer the following recommendation.
Expand your business to unexplored markets
To aid your e-commerce with all the Latinamerican regulations, bureaucracy, logistics, operations, marketing, warehousing, shipping services, and more, is what Xborder exists for. Each market needs a specific approach to be successful, and Xborder has proven for over 10 years that we know what we do.
If you are looking to expand your business, have doubts or questions about the services we offer and the way we work, or simply need further information, visit xborder.co, and we'll gladly, as well as promptly, solve your requeries.